Our Board of Directors is elected by the membership every year during our Annual General Meeting (AGM) of Members.
Each director serves the Board for one year according to our Constitution and Bylaws.
For the Fiscal Year of 2021, our Board of Directors is composed of the following volunteers.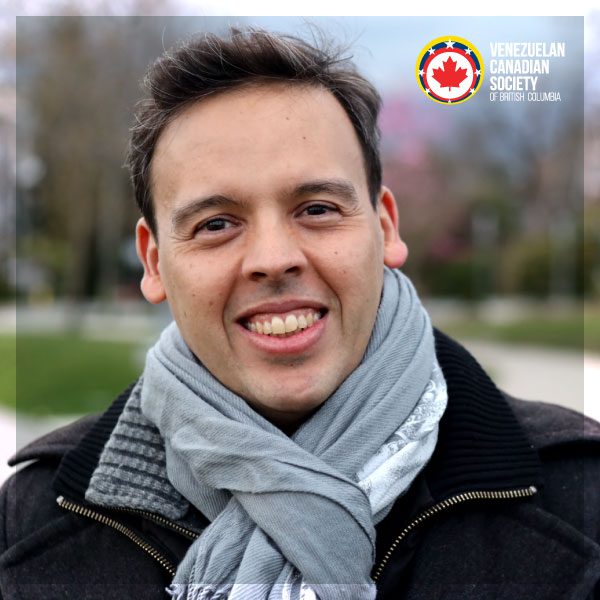 President | Vancouver, BC
Javier is a film-maker and musician residing in Vancouver since 2002.  When he is not rolling film in his camera or singing in concerts with his rock band "Caracas", he is processing books at the Vancouver Public Library or preparing Lattés at The Laughing Bean café.
Javier was the recipient of the RBC Top 25 Canadian Immigrant Award in 2019.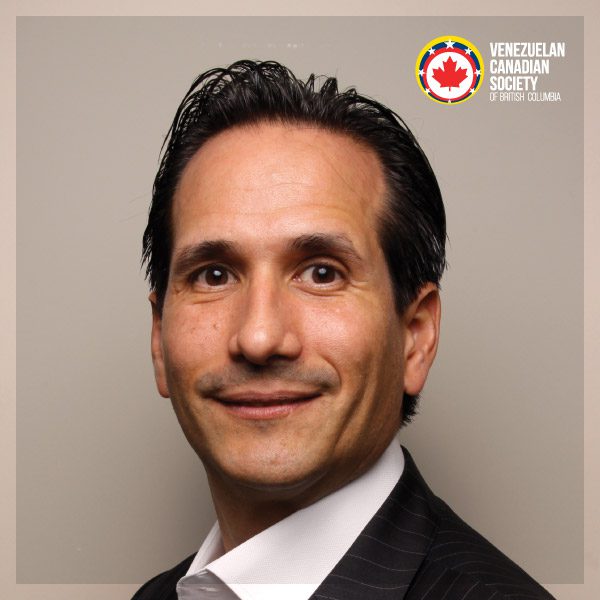 Born in Caracas, Venezuela, Antonio  is a Lawyer with a Masters Degree in Business Administration and an entrepreneur with a passion for international business development, knowledge transfer and empowerment; a passion that he brings into practice as a partner associate at We Speak BC Inc.
Antonio is married with Carolina, has two daughters – Mariana and Sara – and they have been living in Victoria, BC for more than 11 years.