Our Board of Directors is elected by the membership every year during our Annual General Meeting (AGM) of Members.
Each director serves the Board for one year according to our Constitution and Bylaws.
For the Fiscal Year of 2021, our Board of Directors is composed of the following volunteers.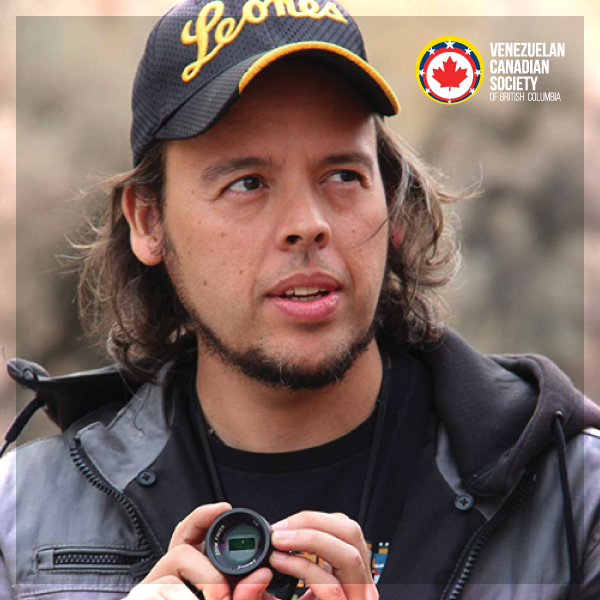 President | Vancouver, BC
Javier is a film-maker and musician residing in Vancouver since 2002.  When he is not rolling film in his camera or singing in concerts with his rock band "Caracas", he is processing books at the Vancouver Public Library or preparing Lattés at The Laughing Bean café.
Javier was the recipient of the RBC Top 25 Canadian Immigrant Award in 2019.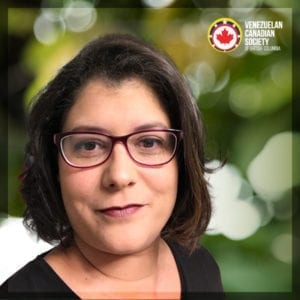 Vice-President | Surrey, BC
Born in Puerto Cabello, Meriely jokes she was only there the day she was born. Raised in Coro, Falcon, she identifies as a coriana through and through. She and her husband have been calling the Lower Mainland home for over 10 years now, here they welcomed their two kids.
While working as a Graphic Designer, Meriely discovered she thrived assisting customers with their questions/needs about signage, as a result, she made the jump and now works as an Accounts Manager in one of the largest print shops in the Lower Mainland.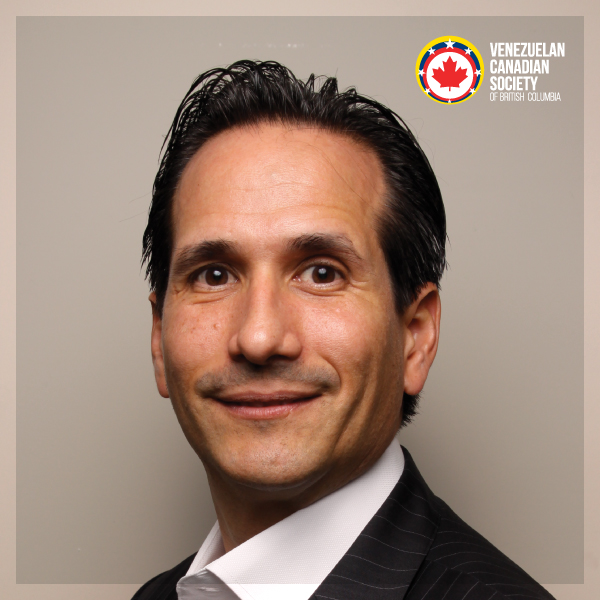 Born in Caracas, Venezuela, Antonio  is a Lawyer with a Masters Degree in Business Administration and an entrepreneur with a passion for international business development, knowledge transfer and empowerment; a passion that he brings into practice as a partner associate at We Speak BC Inc.
Antonio is married with Carolina, has two daughters – Mariana and Sara – and they have been living in Victoria, BC for more than 11 years.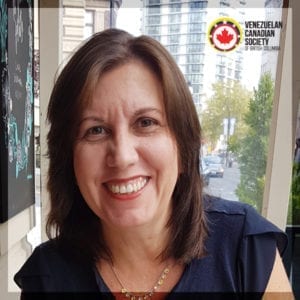 Director of Communications | Victoria, BC
Diane was born in Caracas by the beautiful El Avila mountains. She has lived in Canada for more than 19 years and moved to Vancouver Island in 2019, continuing her life adventure.
She enjoys nature, the ocean, its beaches, travelling to different countries and learning about their culture, while sharing photos and experiences.
She is an Information Technology Specialist with more than 30 years of experience in different fields in IT. She has also collaborated in other non-profit organizations, such as the Venezuelan Canadian Association of Calgary.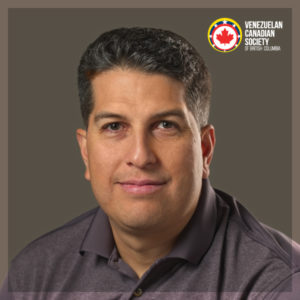 Ivan is a Software Developer that has resided in Metro Vancouver for more than 20 years. When he is not playing Lego in the company of his two children, you can see him performing with Los Parranderos De Vancouver. He likes baseball, the beach, and jogging 3 times a week.
Ivan currently works as a Consultant at Boeing Vancouver and this is his fifth year as a member of the Board of Directors.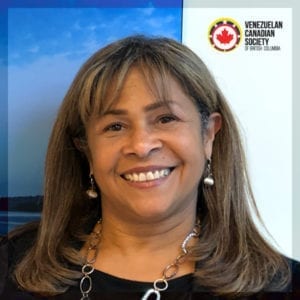 Director of Operations | Victoria, BC
Griselda was born and raised in Caracas where she raised 4 children before immigrating to Canada in 2001. She quickly made Canada home and embraced her new culture while keeping her strong strong roots and watched the community grow.
A lover of fashion; she found the perfect fit in the retail sector, where her warm and charismatic personality allowed her to excel and ultimately land in the financial services industry.
A consummate collaborator, Griselda has lead efforts with United Way, RBC and now with Venezuelan Canadian Society of BC